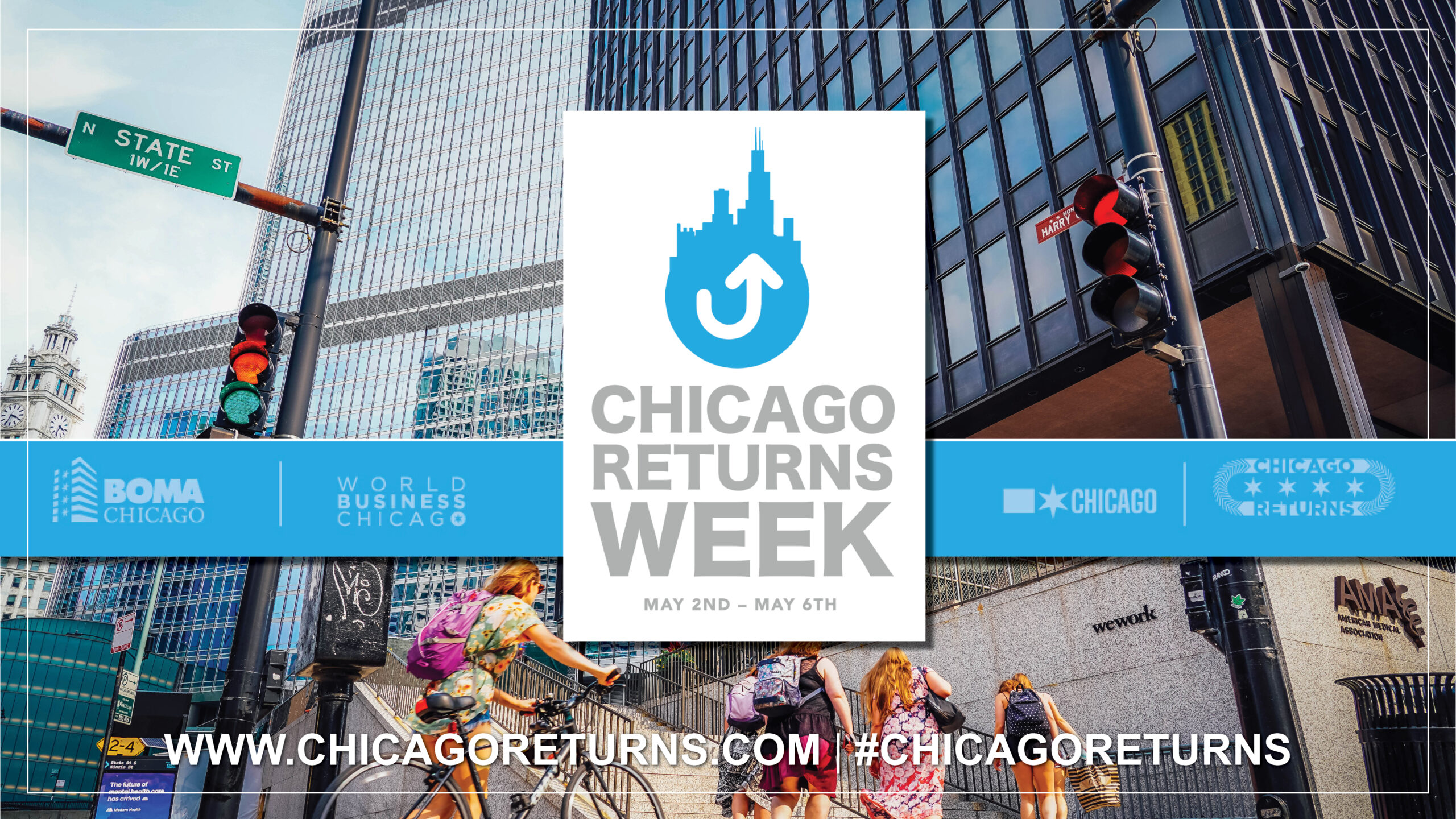 We are excited to partner with BOMA/Chicago, Chicago Returns, and the City of Chicago to celebrate

Chicago Returns Week May 2-May 6!
Chicago Returns Week focuses on opportunities to collaborate and reconnect with one another as we return downtown and to the office. Our goal in celebrating "The Great Return" is to honor

employers and employees who have returned to the office in addition to supporting our downtown businesses.
Building owners across the Central Business District will be celebrating Chicago Returns Week with special events for tenants and related promotions including signage, social media, and lighting up the sky blue at night. 
We encourage you to also participate in Chicago Returns Week! Here are some ways you help promote a return to office and downtown:
Download Chicago Returns Week signage and display in your workplace. 

Join the social media campaign and make sure to tag #chicagoreturns to be eligible for prize giveaways (make sure to share with your employees and customers).

Share information with your employees about the benefits of being in-person.

 Plan a special event, giveaway, or raffle for your employees.

 Promote and patronize neighborhood businesses, restaurants, and retailers.

 Plan an in-store promotion and use signage to promote.
You can find more information on the Chicago Returns website and access downloadable signage, images, and marketing files in the Chicago Returns Week Toolkit. We look forward to celebrating Chicago Returns Week with you and appreciate your participation!